1.

Notice
Copyright Notice
SFL Services, LLC has prepared this document for use only by their staff, agents, customers and prospective customers. Companies, names and data used as examples in this document are fictitious unless otherwise noted. No part of this document may be reproduced or transmitted in any form or by any means, electronic or mechanical, for any purpose, without the express written permission of SFL Service, LLC, who reserve the right to change specifications and other information contained herein without prior notice. The reader should consult SFL Services, LLC to determine whether any such changes have been made.
Licensing and Warranty
The terms and conditions governing the licensing of SFL Services, LLC software consist solely of those set forth in the written contracts between SFL Services, LLC and its customers. Except as expressly provided for in the warranty provisions of those written contracts, no representation or other affirmation of fact contained in this document, including but not limited to statements regarding capacity, suitability for use or performance of products described herein, shall be deemed to be a warranty by SFL Services, LLC for any purpose, or give rise to any liability of SFL Services, LLC whatsoever.
Liability
In no event shall SFL Services, LLC be liable for any incidental, indirect, special or consequential damages whatsoever (including but not limited to lost profits) arising out of or related to this document or the information contained in it, even if SFL Services, LLC had been advised, knew or should have known of the possibility of such damages, and even if they had acted negligently.
1.1.

Introduction

Introduction
**GO BACK AND RE-EDIT THIS**
This software was built by a FFL (Federal Firearm Licence) owner, whom goes by the name of Steven Ling. He was born in Quebec, Canada. Mr. Ling began working as an agricultural mechanic on farming equipment, throughout his school-life. Steven also owned a computer/networking retail store during the "dot com" era, from 1995-to-2000. He has also spent most of his working-life in the IT realm of the corrugated industry, running teams to install "Quote-2-Cash" around the globe in corrugated box plants such as: "International Paper," "Weyerhaeuser," "Rock-Tenn," "Smurfit," and their "Sheet Plants."
In 2011, Steven started a retail gun shop, as well as a gunsmithing service, too. The need for an efficient software program to help maintain daily activity and inventory was now higher than ever. A problem he often found himself running into, was that almost every software out there, under this subject, was not priced for a small, starting business to simply keep records. Thus, it became Steven's mission to create a software that would be cost-effective from the small, to ever growing businesses. Near the end of the year, 2014, the current coding for this application started with utilizing Quickbooks for the front, retail area. Since Quickbooks is not an industry-specific software, and could not help automate some of the shop's processes, the direction was to create a software that would be cost-effective from the smaller, to the larger-based businesses. This software is geared from the home of FFL, which entails: gunsmithing, gunshop, and even range management. MYFFLBook can handle multiple locations at once, and can be ran from a central database server.
In 2016, Steven built a gun range located in Loveland, OH to help with the build of this software. Here, is an excerpt of our history on with the MyFFLBook software. Our owner could not find any comparable, inexpensive software on the market, which would allow a single individual the ability to adhere to the industry requirements at a low cost. The creator and founder of MYFFLBook, began as a home-based gunsmith, when he started.
The MyFFLBook software is for those whom are collectors, wanting to keep track of firearm acquisitions and dispositions, while also introducing an electronic-bound (e-book) book, as well. This particular software is for those whom do not want to utilize an old, manual, paper-process for their firearm acquisitions and dispositions, but to introduce an e-book, instead. One of the top goals of MyFFLBook, is to keep a clean, 4473 e-book. This will enable easy-to-track transfers of both sales and work orders.  to wear-and-tear on lanes in your range. MyFFLBook allows the ability to use a 3D scanner to scan state-issued documents to help input minimal customer data. MyFFLBook is for those who are collectors and want to keep track of firearm acquisitions and dispositions but introduce an electronic bounded book. MyFFLBook is for those who do not want to use an old manual paper process for their firearm acquisitions and dispositions but introduce an electronic bounded book.
A little bit of history on our MyFFLBook software. Mr. Ling could not find an in-expensive software on the market that would allow a single individual the ability to adhere to the industry requirements at a low-cost. Understanding the value of a dollar and viewing the needs from gunsmiths perspective, Steve set out to create an effective and efficient software that is all-encompassing.
1.2.

Installation Pre-requisites
1.3.

Microsoft SQL Installation
Setup Microsoft SQL Server
Step 1
Go to the link provided to start downloading the SQL Express database engine.

Step 2
Click on download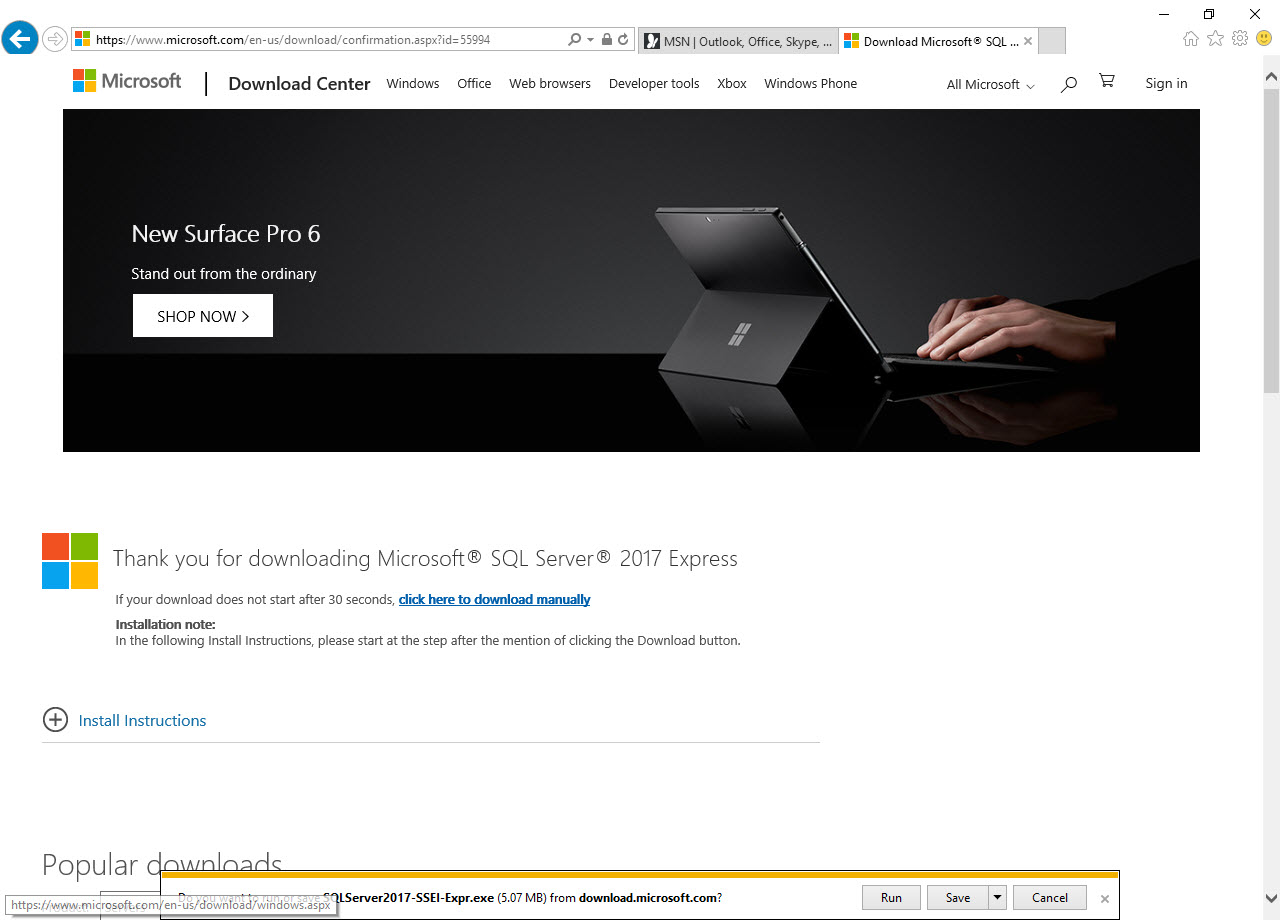 Step 3
Click on the basic installation
Step 4
Accept the terms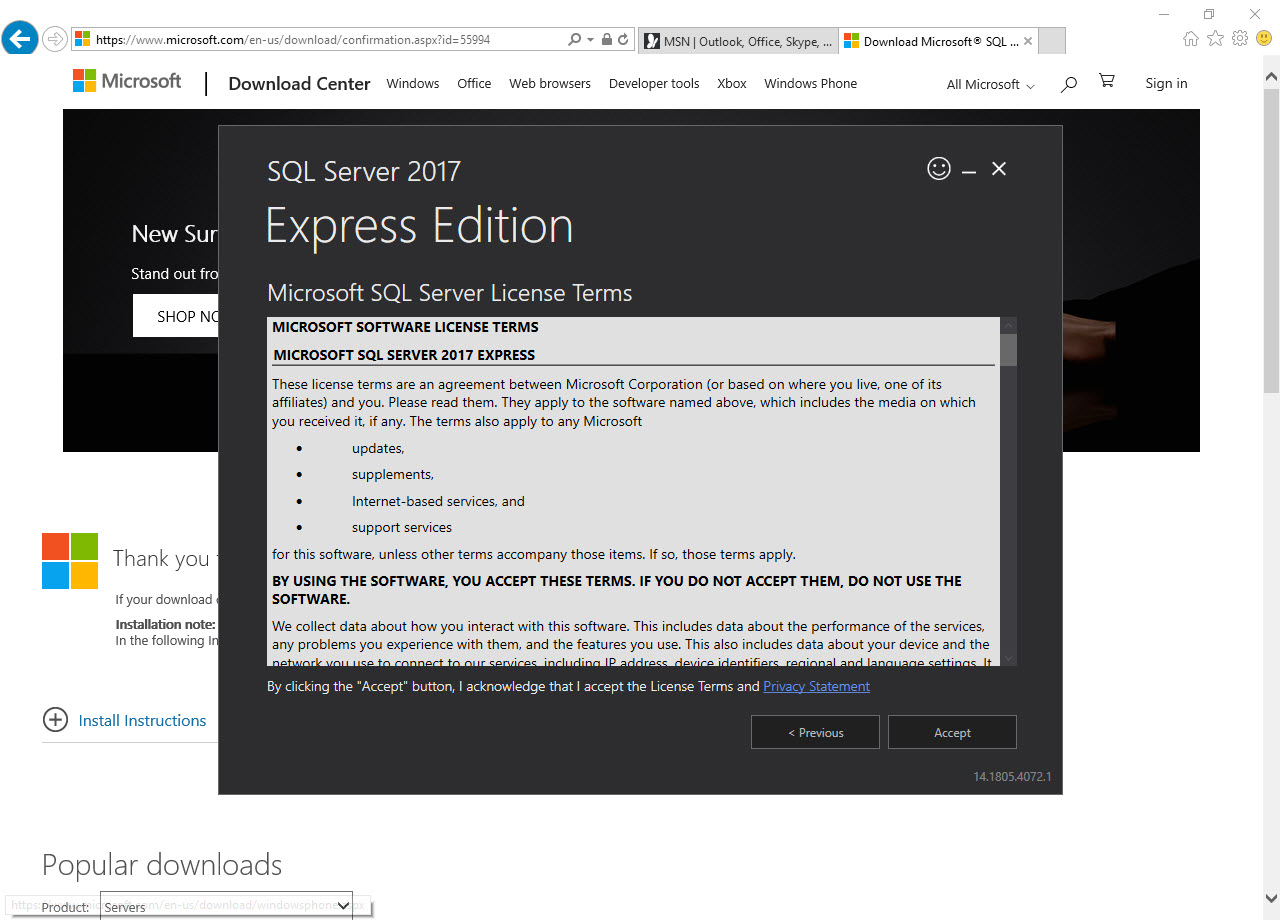 Step 5
Click on Install
Step 6
Click on close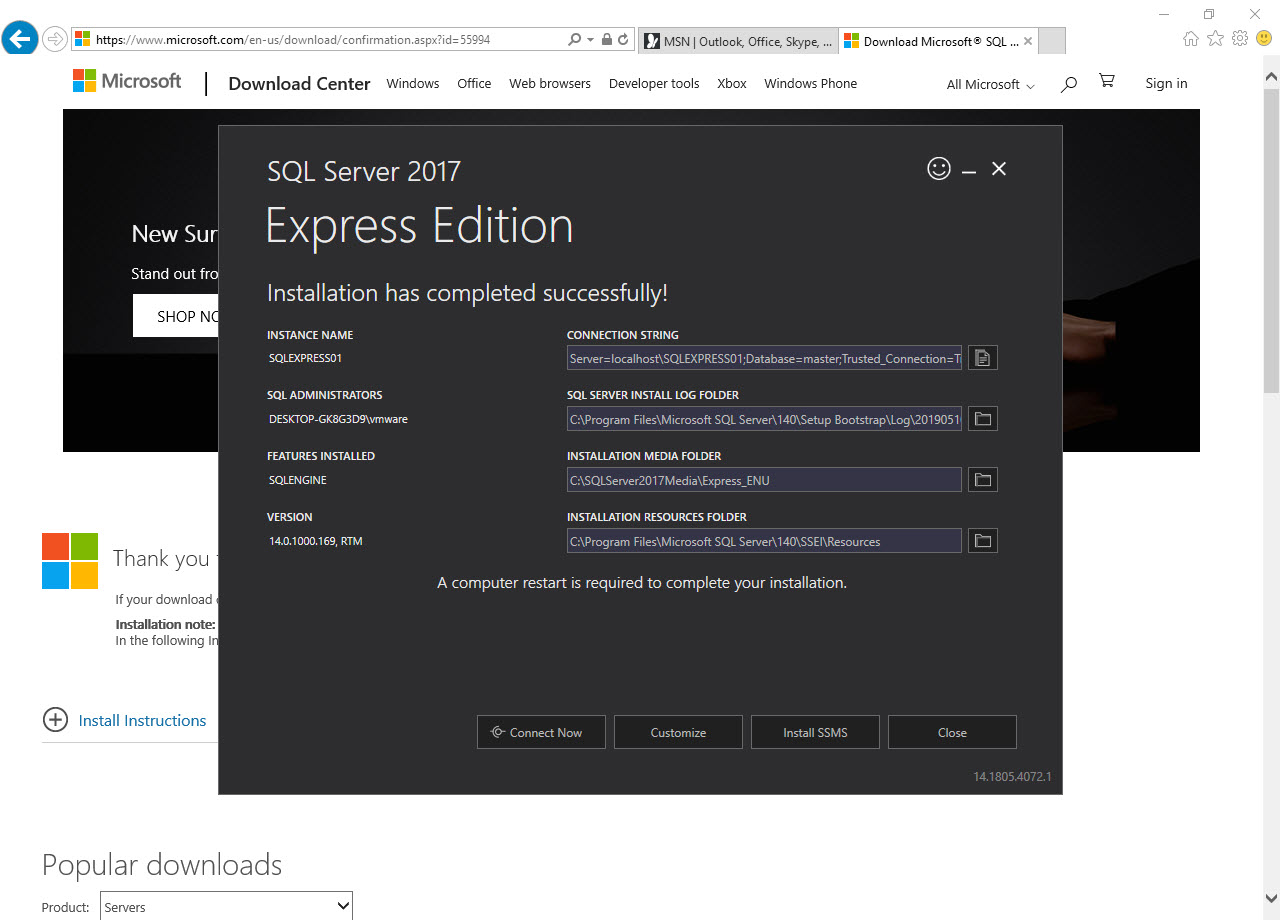 Step 7
Double click on the install program you downloaded from us
Step 8
Leave defaults and click next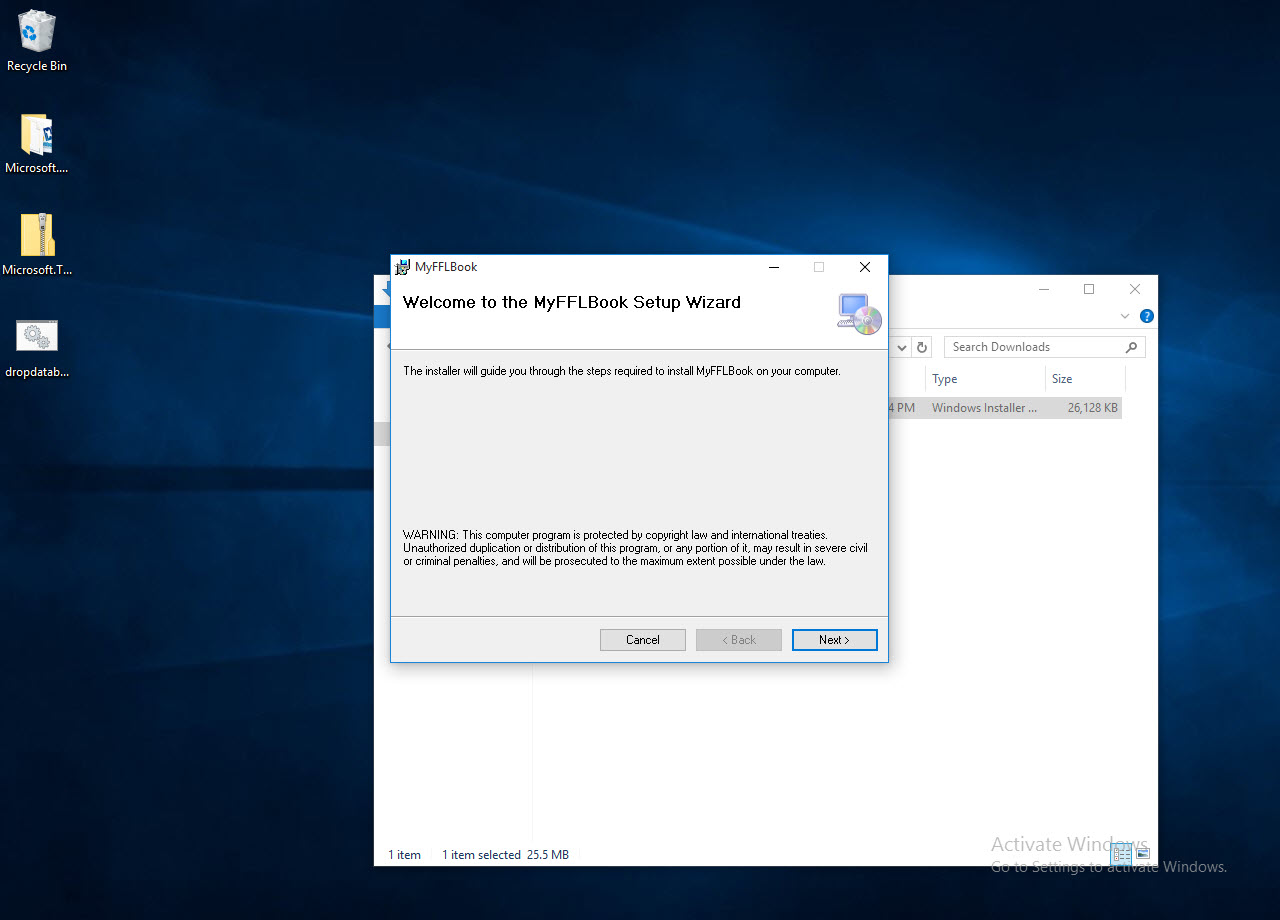 Step 9
Leave defaults and click next
Step 10
Agree and click next
Step 11
Click next
Step 12
Click close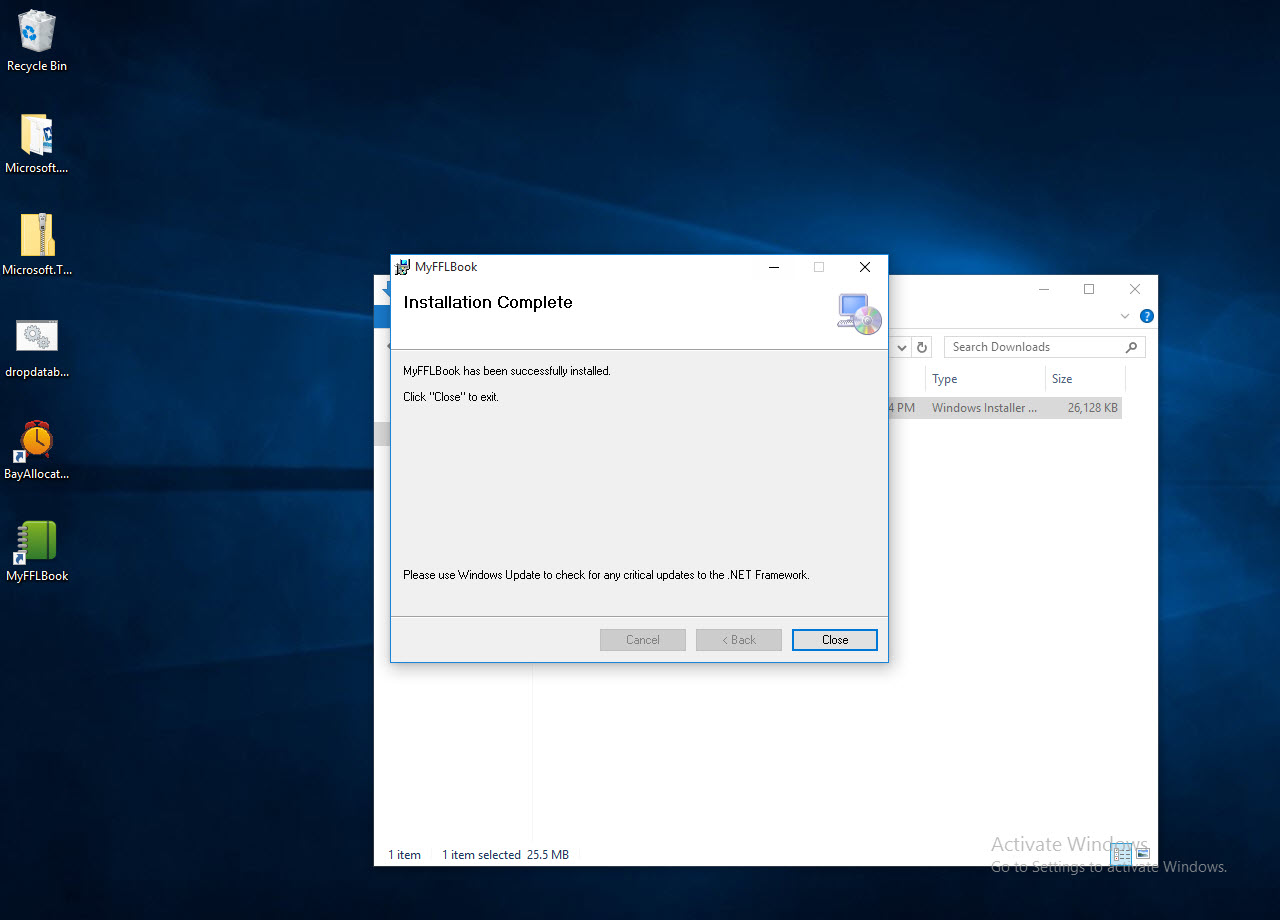 Step 13
Double click on MyFFLBook Icon and application should create defaults and open up
2.1.

Dashboard
Dashboard Introduction
Main Screen
This screenshot is the overall view of what one will see, once opening up the MYFFLBook software. Each section represents significant information to access specific sections.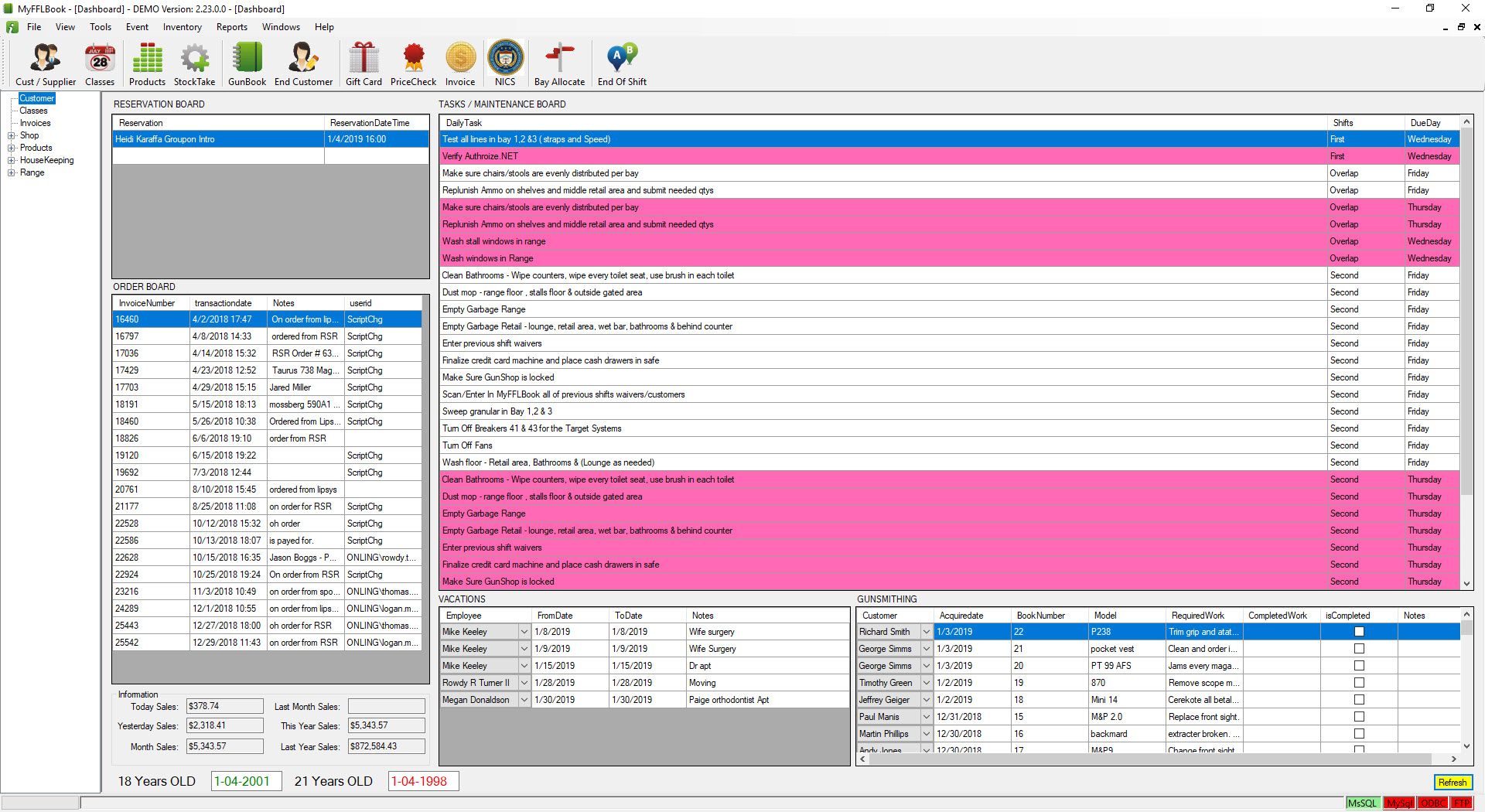 Color-Coding

By-Passing Task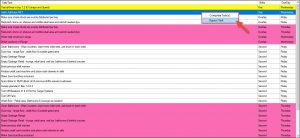 Completing Tasks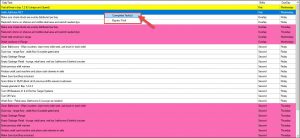 Reservation Board
werwerwerwer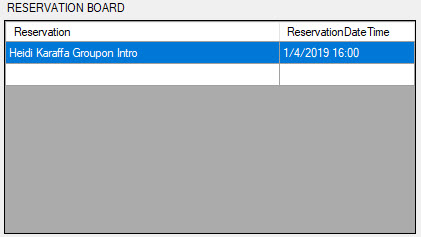 Order Board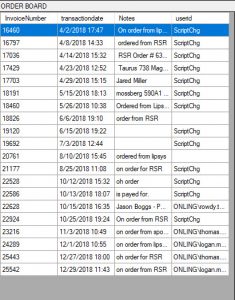 Vacations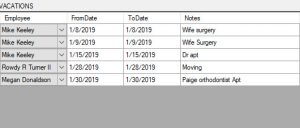 Gunsmithing

Age Restrictions

2.2.

Customers & Suppliers
2.3.

Classes
Classes
In order to access the classes, there are two ways to get to it. Using the left sidebar, or simply clicking on the icon "Classes," will open up a new window. This will then give the opportunity to look over any information regarding this subject.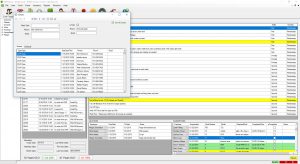 2.4.

Products
Products
When you need to view which product you have in-stock, utilizing the icon